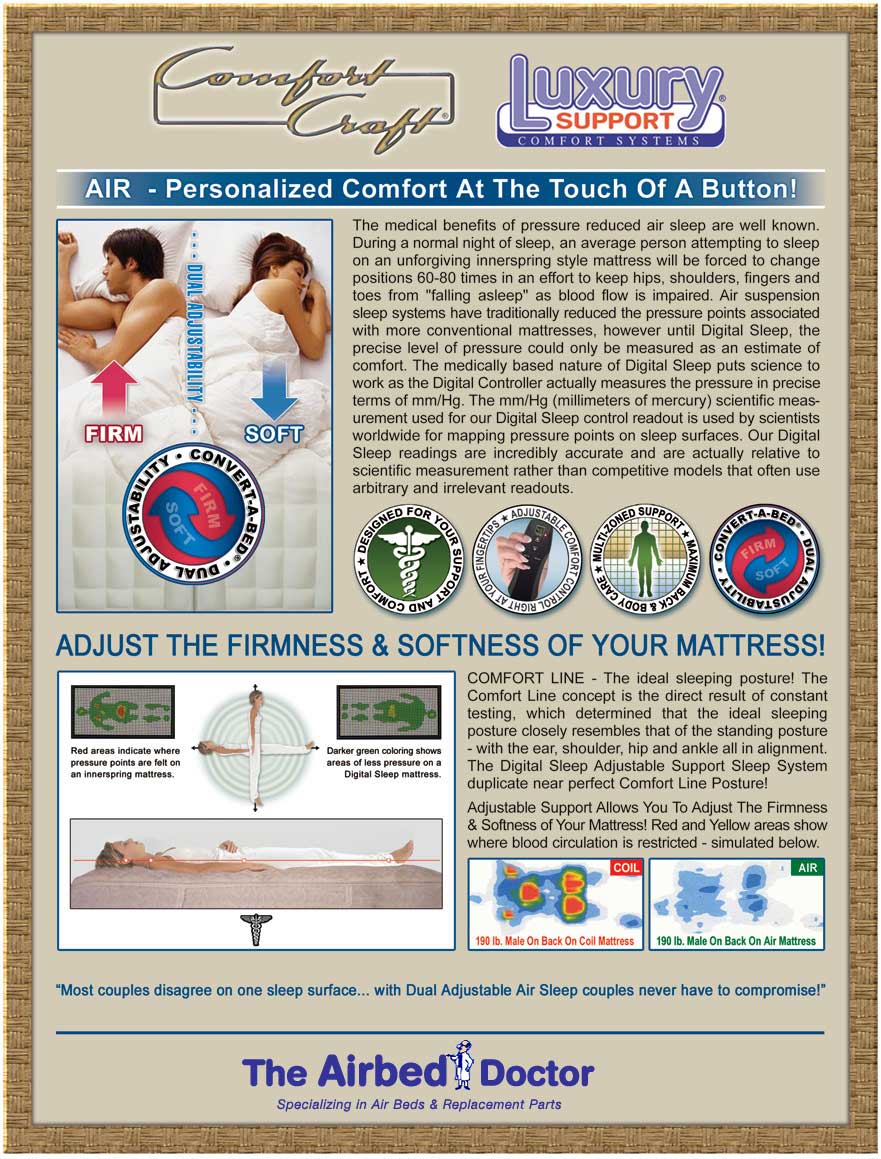 Select Your Sleep Comfort Setting
Adjust the firmness and softness of each side of your mattress with a Comfort Craft or Luxury Support mattress from The AirBed Doctor. Air Beds contour to your shape allowing your body weight to be evenly distributed for minimum contact pressure.
Select your ideal sleep comfort number at the touch of a button, and customize the correct support to fit your personal preference, from extra firm to feather soft, so that your waking up feeling relaxed, refreshed and energized!
FREE SHIPPING!
30 NIGHT NO RISK TRIAL